Reusable Stainless Steel Caulking Nozzle
$14.99 $29.99
You Save: 50%
ORDER TODAY & GET FREE SHIPPING!
100% NO-RISK MONEY-BACK GUARANTEE
"Don't use your wet finger! These tools make your caulk game look upscale and professional. I removed all caulks in my house and recaulked them with these tools. Totally worth it. They are a DIY'er must-have. "
~ Allen R., Nueby customer
How do you eliminate unsightly caulk lines?
Introducing the ideal tool for finishing the sealing work!
A reusable caulking nozzle set includes 14 unique tools that are geared toward applying sealant efficiently.
It's built with a 45-degree muzzle that you may use to apply caulking without getting messy or uneven finishes, providing a new look for your home.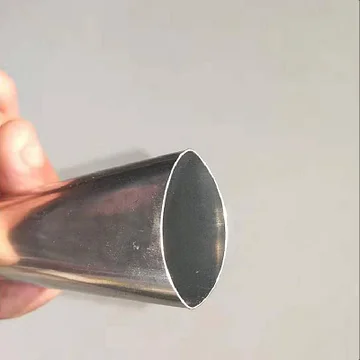 "I needed this to caulk my front door trim more easily. Like others, I would always get it all over my fingers and hands, but this product was perfect for what I needed it for! Definitely recommend."
~ Larsen R., Nueby customer
Wide Variety of Sizes: A selection of diverse sizes to satisfy the needs of all your sealing job as you seal various areas and angles.
Perfect for Caulking and Sealing: The perfect helping tool for all sealing jobs. The caulking kit is reusable and simple to clean. These tools are a big help when it comes to caulking, as they are sure to be useful for finishing the work.
Wide Application : The caulk toolkit is useful for multiple applications like kitchen, bathroom, tank, sink joint filling, and finishing the joint on windows and doors.
Durable and High Quality: Made from stainless steel that is rust and corrosion resistant. Let's get one of them to keep as our own caulk finishing tool. It's durable and keeps everything in place.
How To Use:
1. Cut off the extra part of the extension nozzle.
2. Plug the nozzle tightly into the steel nozzle of the appropriate size.
3. Wrap with adhesive tape until it just fits into the stainless steel nozzle.
4. Taking care not to have any gaps,must closely fit,if there is a gap,continue to wrap the tape around.
Specifications:
✓ Material: Stainless Steel
✓ Type: Caulking Nozzle Applicator
✓ Size: 5, 6, 7, 9, 10, 12, 13, 16, 20, 25, 26, 28, 30, 35mm
✓ Weight: ‎6.1 ounces
Included:
— 1 x 14 Reusable Stainless Steel Caulking Nozzle